Masthead

Loch Raven Review
Quarterly Literary Journal
ISSN: 1557-7627
Print and Digital Editions
Jim Doss, Editor
Christopher T. George, Editor
Dan Cuddy, Editor
Danuta E. Kosk-Kosicka, Translations Editor
D.R. Belz, Fiction Editor

Published in Maryland, USA
Copyright © 2015 by Loch Raven Review;
All Rights Reserved.
SUBMISSIONS: [email protected]
Editors:[email protected]
Loch Raven Review is a quarterly literary journal; both a quarterly webzine and an annual print compilation. It is our goal to offer readers excellent poetry, short fiction, and articles. We are open to submissions from widely-published writers and from emerging new talent as well. Don't let your publishing history keep you from submitting work to Loch Raven Review. We are always on the lookout for top quality work. If you would like to submit your work, please read and follow our submission guidelines. We welcome your comments, suggestions, and inquiries about Loch Raven Review. Likewise, we hope you will submit your best work to us for consideration. Please send all submissions correspondence via email to the editors at [email protected]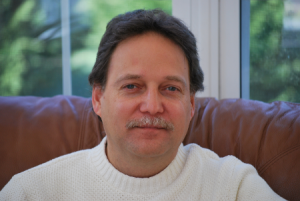 Jim Doss is a founding editor of the Loch Raven Review. He earns his living as a software engineer and lives with his wife and three children in Sykesville, Maryland. He has previously published two books of poetry, Learning to Talk Again and What Remains, and, in partnership with Werner Schmitt, translated Georg Trakl's complete poetical works into a volume entitled The Last Gold of Expired Stars.
Christopher T. George is co-editor of Loch Raven Review. George was born in Liverpool, England in 1948 and now lives in Baltimore, Maryland, near Johns Hopkins University, with his wife Donna and two cats. Chris works full-time as a medical editor in Washington, DC. He has been writing and publishing poetry since he attended Loyola College, Baltimore, and studied with Sister Maura Eichner at the College of Notre Dame, as well as with poets Elliot Coleman and Marion Buchman. His poems have appeared in numerous publications in the United States and Great Britain. He is also a published historian and a lyricist for a new musical, Jack-The Musical, about Jack the Ripper. George also is the Editor of Desert Moon Review and a moderator at FreeWrights Peer Review forum.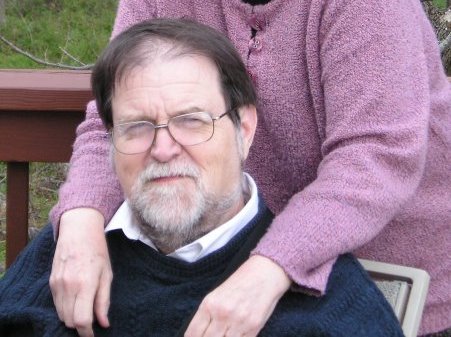 In the past Dan Cuddy has been a contributing editor with the Maryland Poetry Review, and with Lite: Baltimore's Literary Newspaper. He has been published in many small magazines over the years,e.g. NEBO, Antioch Review, Connecticut River Review. In 2003 his book of poems "Handprint On The Window" was published by Three Conditions Press.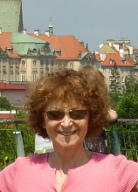 Danuta E. Kosk-Kosicka is a poet and translator who writes in two languages, Polish and English. Born and raised in Poland, she arrived in the U.S.A. in 1980 on a postdoctoral fellowship after receiving her Ph.D. in Biochemistry from the Polish Academy of Sciences. Her scientific career encompassed professorships at the University of Maryland and the Johns Hopkins University. Her poems have been published in numerous literary journals and anthologies in the U.S.A. and Europe, including Akcent; Baltimore Review; Ellipsis: Literature and Art; Little Patuxent Review; Loch Raven Review; Mobius; Passager; Pivot; The Gunpowder Review; Więź; Dogs Singing: A Tribute Anthology; Stranger at Home: Anthology of American Poetry with an Accent; Thy Mother's Glass; Weavings 2000: Maryland Millennial Anthology. Her translations of poems by Lucille Clifton, Josephine Jacobsen, and Linda Pastan have been published in Poland; her translations of Lidia Kosk's and Ernest Bryll's have appeared in over 50 publications in the U.S.A. She is the translator for the two bilingual books of poems by Lidia Kosk, niedosyt/ reshapings and Słodka woda, słona woda/ Sweet Water, Salt Water, the latter of which she has also edited. Her photographs have been featured in several shows in galleries in Maryland, where she resides, and in Poland. She joined the editorial board in February 2011.