Spring 2012
Table of Contents - Vol. VIII, No. 1
Poetry Fiction Translations Essays Reviews
Guy Kettelhack
This Intramural Sport of Thinking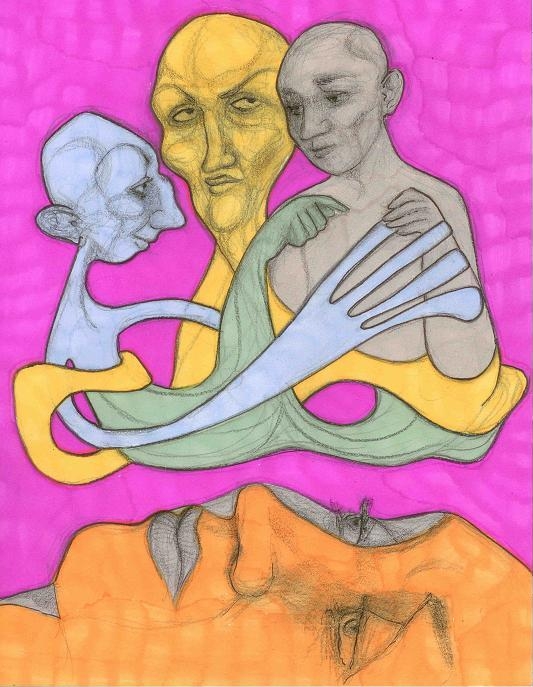 Playing fast and loose –
cavorting with morphology –
is only part of it:
this intramural sport of thinking

in late afternoon.
while lying down,
attuned to dim late winter air –
gazing upward,

with your glasses off,
at rare myopic visions
which assume unconscious
light is naturally part of sight:

its mixtures and bold certainties –
its brave exposures –
curtains ripped wide open
on enfolding limbs and faces;

heads and fingers lingering
a moment – point to – hold –
new suppositions –
briefer in this ether

than the clunky calculations
you had labored over lately –
just this morning –
under rude fluorescent

lamps. Everything revamps:
regales. Color is outrageously
correct: until you get up,
and it pales.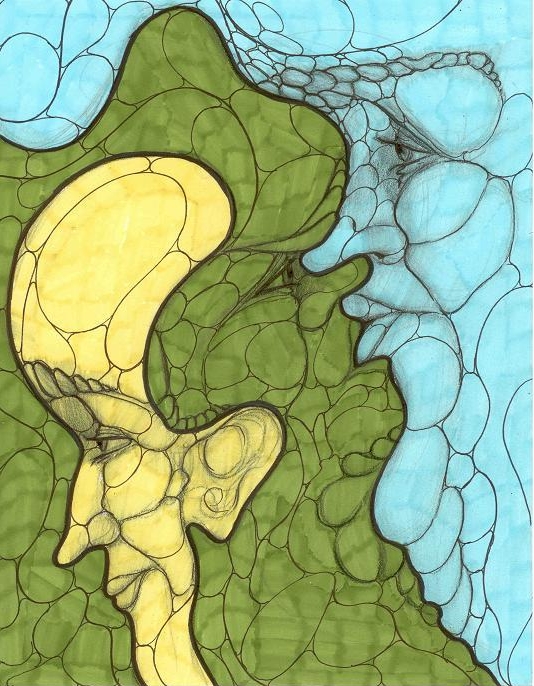 Today
my thinking's
sinking
toward abstract
design –

as if the fact of line
were a sufficiency,
not a deficiency.

Perhaps
that's fine.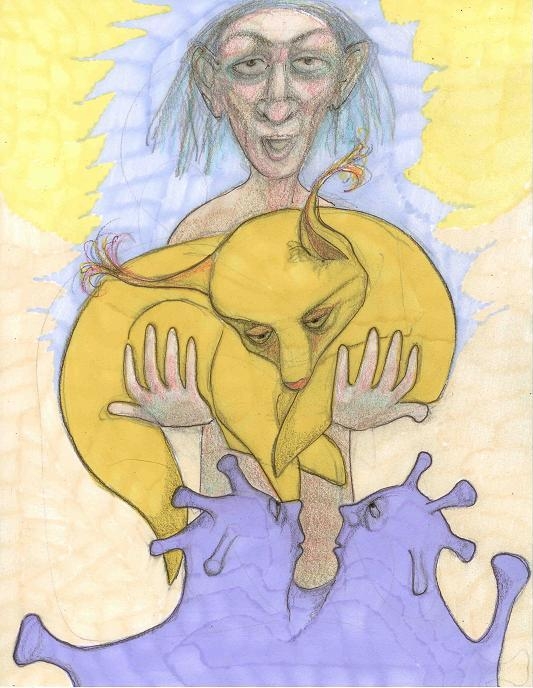 I love to go too far when

someone tells me no.

I plot my heists.



I mutate less like Darwin

than like czarist overthrow.

Or poltergeists.

© Guy Kettelhack